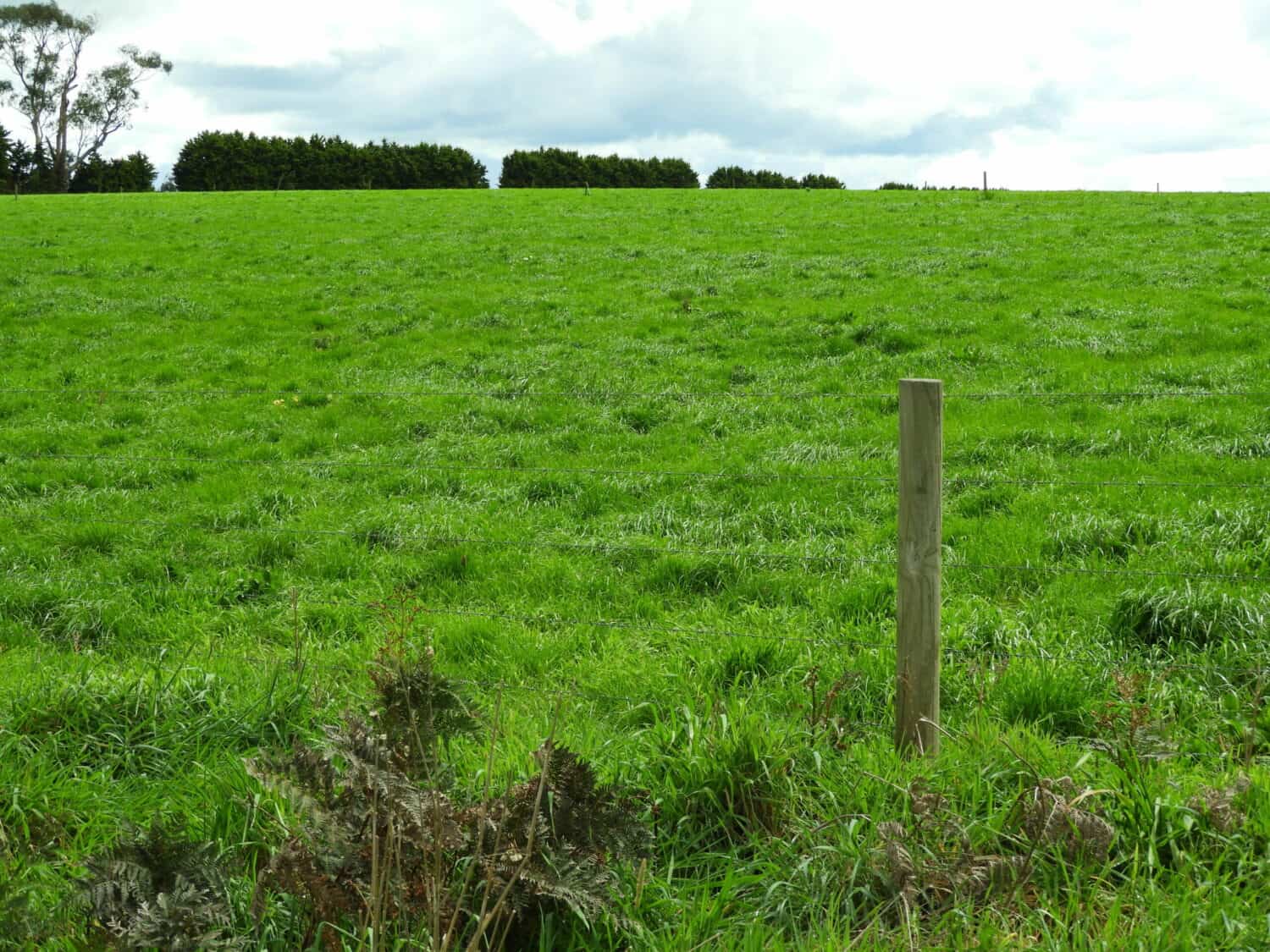 15 Oct

How one Victorian dairy farmer powered-up her farm waste & created lush, weed-free pasture

Turning dairy farm waste into rich, organic fertiliser to feed your cows is what we're all about here at Biolink 4 Plants. Here's how applying Ignition into their farm's effluent pond worked for one local dairy farmers.

Maree runs a dairy farm at Leongatha South managing 160 cows, mainly Holstein and a few Jerseys. After taking a few years out to have her family, she's now back to running the farm full-time and is in her sixth season of milk production.

For many years, Maree managed her farm waste by using her effluent pond to fertilise her pastures. But this year, she thought she'd try something different.

After a bit of a chat with Kev, Maree applied Ignition to her effluent pond.

"I always spread my effluent at Autumn every year," explains Maree.

"I put our first two buckets of Ignition into the effluent pond two months before I needed to spread it around the farm. We were lucky to have about an inch of rain after this year's effluent spreading, so the solution really soaked in."
'The regrowth was phenomenal. And no weeds!'
"We'd been using effluent on the farm in the previous four years. You tend to get a lot of doxx, stinging nettle and weeds coming up after each season – but not this year," said Maree.
"That was probably the most significant thing. The lack of weeds. And the response from the grass was amazing! You'd think I'd just piled on a load of fertiliser."
Microbes do all the work – faster!
Most dairy farmers already use their effluent ponds as part of their waste management and fertiliser approach.
But the normal process of composting takes around 3 to 6 months.
That's a long time to wait!
Using a blend of microbes and microbial stimulants helps to speed up the composting process.
Based on our experience, a multi-microbial formula is best because it does two things:
It processes waste faster and produces fertiliser which enriches the soil and feeds plants with readily-available nutrients.
It's effective in suppressing disease-causing organisms and pathogens. 
The advantage of this approach for dairy farmers is they have a ready-to-use, rich compost in just over 3 weeks.
Plus, it makes good use of all that excess waste on the farm. So that's your waste management process 'in the bag'.
An organic fertiliser that easy to use
Maree Deenan's farm is not organic. But she's happy to use an organic fertiliser if it produces results and saves her money.
Three months after the initial treatment of her effluent pond, Maree once again applied two buckets of Ignition.
"I think using Ignition is great value, said Maree. "We normally apply about 180 kgs of fertiliser per hectare. Using the Biolink 4 Plants product, we didn't need to apply the fertiliser as thickly. The other good thing was there was no 'burn'. I think the rain helped.
"I just watched the grass bounce out of the ground. I'd highly recommend it to anybody. Once you know that it's a really good product, I think farmers are prepared to try something new, especially when it's so easy to use. You just tip in the bucket. It's simple to do and the results are great."
3 reasons you should consider using Ignition to turn your farm waste into high-value fertiliser
Microbial stimulants in effluent ponds produce ready-to-use, more economical fertiliser
They enrich the soil, suppress weeds and promote healthy pasture growth
Three weeks to make organic fertiliser


What's it cost?
The cost of using Ignition typically starts at around $1,200 per farm per year, depending on the numbers of cows and the volume of effluent. Each bucket costs $220, including GST.
Ignition is a granulated blend of microbes and microbial stimulants. It breaks down the nutrients in compost faster helping to make them more available to the plants once the compost is ready to use.
Get in touch to find out more about how we can help you manage your farm's waste products.