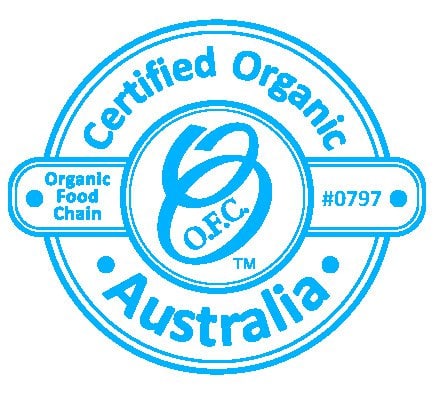 11 Feb

Organic certification: why it's such a big deal for Australian farmers

$2.4 billion.

That's what the latest Australian Organic Market Report tells us is the size of the organic industry in Australia. This is an 88% increase since 2012.

More than 35 million hectares – that's 10% of all Australian agricultural land – is officially 'organic'. In fact, Australia wins the world prize for the largest amount of land under certified organic management.

Pastoral operations, mainly beef cattle, account for the majority of organically certified properties. And the number of properties continue to grow each year.
What is organic agriculture?
It's sustainable, supporting the health of soils, ecosystems and people
It relies on ecological processes, biodiversity and cycles adapted to local conditions.
It avoids using inputs that may cause damage
It combines tradition, innovation and science to create better outcomes for the shared environment, promotes fairness and quality of life.
For producers or product suppliers, organic certification is a recognition that you're focused on upholding Australian standards for farm inputs or for a farm to be registers as organic.
Organic Food Chain is just one of the organisations that approves certification for products to be used in organic farming or processing. (It's the one we've used). These products include fertilisers, chemicals
Two main reasons why organic agriculture is important to Australian farmers
Export markets are growing
With so many countries loving Australian organic products, the market is significant and growing. The Americans love our organic beef, lamb, fruit and vegies. The Swedes have really taken to our organic wine. The Chinese can't get enough of our dairy products.
  2. More local consumers are wanting organic produce
The Australian market for organic products is estimated at around $1 billion a year. As consumer become more health-conscious and more educated about the benefits of eating organic produce, the demand grows.
Concern about what goes into their food, has led more consumers to prefer more simple, unprocessed foods.
Increased availability of organic products also helps. From major supermarkets to local grower's markets, it's become easier to choose organic produce than ever before.
How BioLink4Plants supports Australian farmers
Obtaining and keeping certification is an on-going process. Farmers need to ensure they're using products on the farm that support organic agriculture.
Having run our own farms for over 20 years, we know how costly it can be to have to buy-in products to stimulate plant growth.
The drought has made it especially hard for farmers all over the country to feed their livestock. Running a farm sustainably is difficult without access to your own source of stock feed.
We support the biological link between the soil and plants
Smart use of microbial stimulants can help create ready-to-use, organic fertiliser on your farm.
Recent trial results have shown significant increases in plant growth, crop yield and quality. A couple of the results are:
Dairy farmers using Ignition – our compost and effluent pond starter – have discovered they have a cost-effective fertiliser. Used on their fields, it stimulates plant growth and creates a food source for their livestock.
Use of slow-release Germinator has improved the soil by stimulating both introduced and native soil microbiology, including beneficial fungi. Containing a rich form of non-synthetic Nitrogen, it helps activate and replenish microbial activity and encourages the good fungi and the necessary nutrients for plant growth.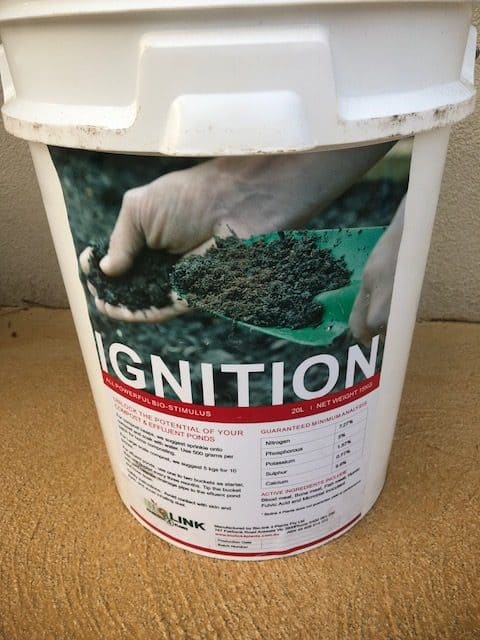 We've got organic certification on BioLink4Plants products
We've been working towards organic certification on all of our products – and have been successful with these products in our range:
Germinator – kick-starts your plant growth
Ignition – turns your compost pile and effluent pond into valuable sources of organic fertiliser
BioLink4Plants Microbe Topper – a biological blend of live microbials that stimulates plant grown and helps control fungal diseases
Find out how you can use our products to create to produce high quality food and homegrown feed for livestock. Contact us here or give Kev a call on 0400 061 732.