31 Mar

Biolink microbial fertilisers are put to the test

Word is spreading about how effective our microbial fertilisers and soil stimulants can be, even when used together with conventional fertilisers.

We're confident that by following our system and using Biolink products on crops, farm owners will see significant improvements in growth and yield. We're also working with farm owners on how to use waste products as a resource.

But as with everything, the proof is in the pudding. We'd like to share a few examples of how we're testing our products on a few Victorian farms.
TRIAL #1
Boosting maize growth with Biolink Germinator
We recently started an interesting trial in conjunction with another fertiliser company looking at how we could boost maize silage output. The farm owner had previously been using a fairly traditional approach to fertilising their crop.
There are four areas planted down to maize silage. In each area, we blended 10 kgs of Biolink Germinator with different nutrient sources and combined blends of "natural" soluble fertiliser (chicken manure) and conventional fertiliser.
This trial is being independently monitored and so far, we're seeing some interesting results. The photo shows the maize plots, using conventional, all chicken manure fertiliser, combined chicken manure, and conventional fertiliser at two different rates.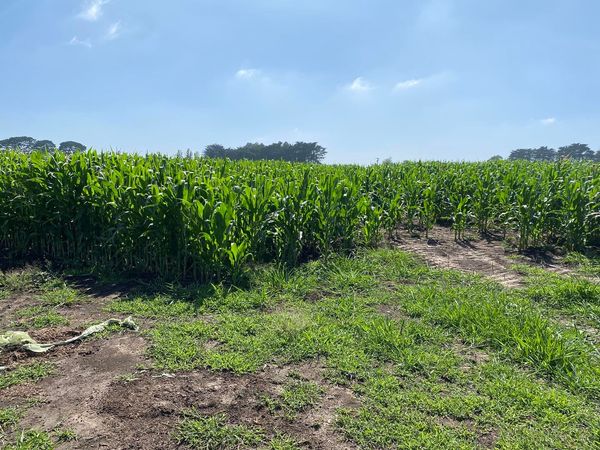 TRIAL #2
New fertilising program at a grape vineyard
There's a great tradition of grape growing in parts of Victoria. So, we were excited to work with a wine-growing start-up who was willing to trial a different approach to fertilising their crop.
To date, we've had great feedback from the vineyard owner who has been using Biolink Ignition as part of the fertiliser program for their developing vines. Planted 15 months ago, these are the grapevines currently.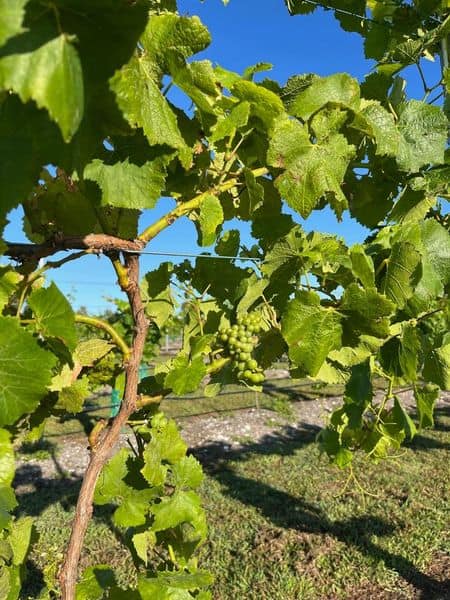 Matt the owner, sent us this message: "all this greenery is feeding off our fertiliser " He also fertilised his lawns with Biolink Germinator, and the results are the following photos. He hasn't seen this good a lawn in 7 years. Great results!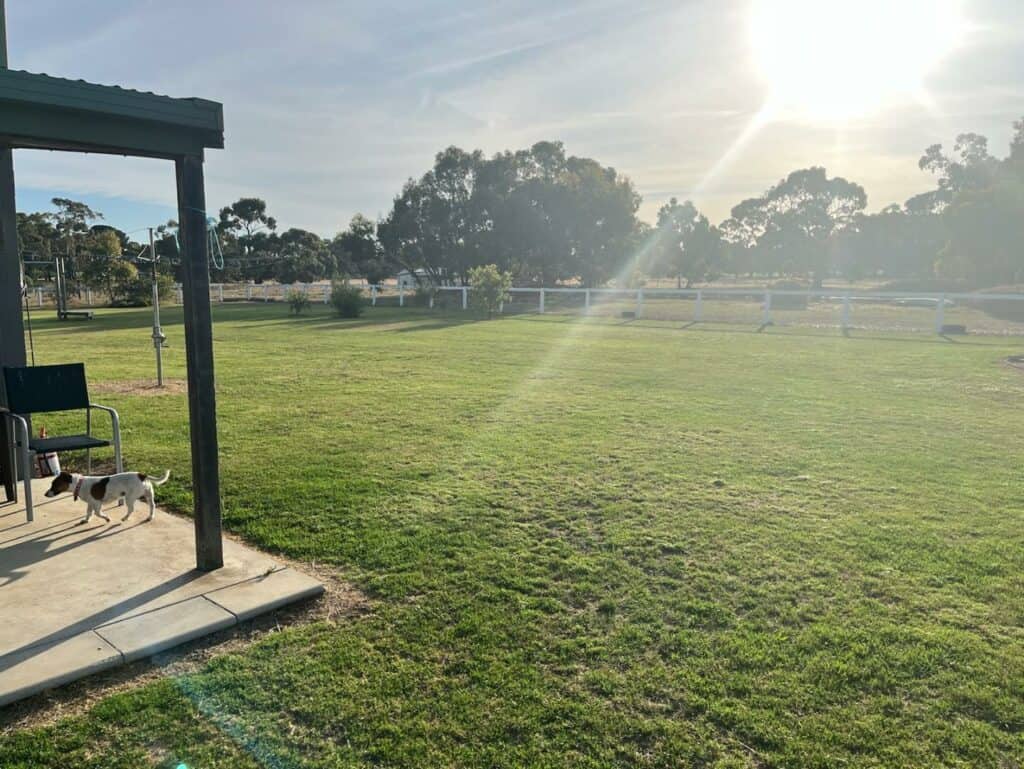 TRIAL #3
Effective clean-up on abattoir effluent pond
The problem of what to do with animal waste on farms is something dairy and cattle farmers have to deal with. In a busy abattoir, bio-waste can be a particular problem.  There's the smell for a start.
Our approach is to use this bi-product as a resource, so it was great to work on treating the effluent ponds at this new abattoir.
We advised our client to apply four x 20kg bags of Biolink Ignition for the first treatment, then two bags every month after the initial treatment. You can see what the effluent pond looked like in this first photo taken on January 6th.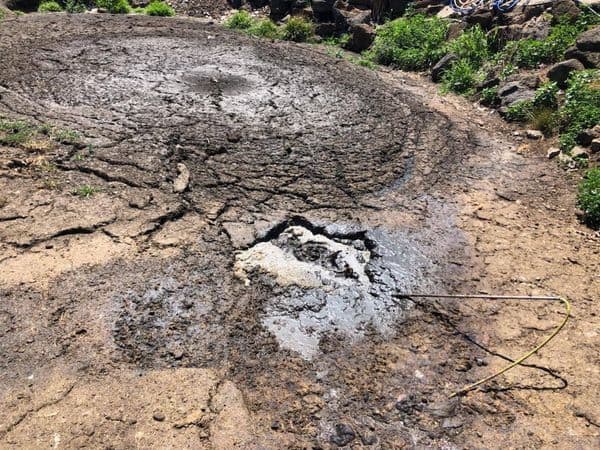 The second photo was taken on the day of the second treatment and you can already see that the microbes are doing their thing, breaking down the waste. A great result so far for a very challenging effluent treatment system.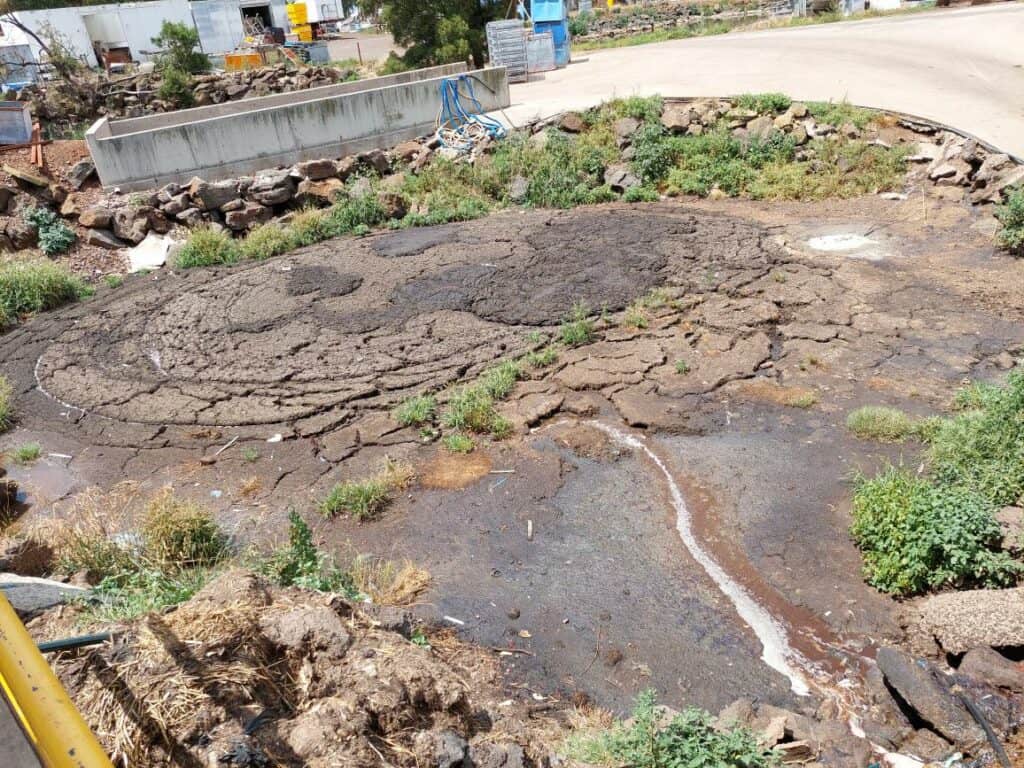 Get in touch to find out how Bio-Hum can help on your farm.
NOTE: Biolink does not guarantee yield or performance. * allowed for use in organic farming